Following the installation of SuperNova, you receive an error message on start-up which states "Support Message Code 14" and SuperNova will only work in Emergency Mode.
his may occur if one of the Dolphin services is not running.
Press WINDOWS KEY + R. the "Run…" dialog box opens.
Type services.msc and press ENTER. The Windows "Services" dialog box opens.
From the list of services open the one named "Dolphin Cbar2 Service"
Ensure that "Automatic" is selected from the "Start-up Type" list box, and press the "Start" button if the service is not running.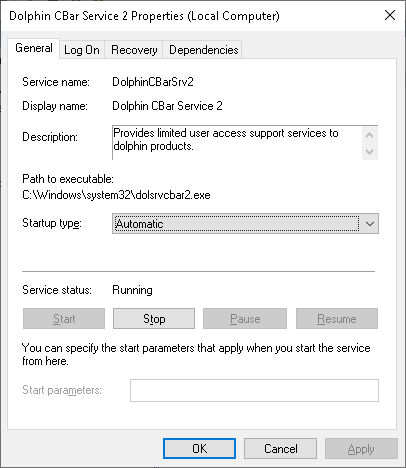 SuperNova can now be loaded successfully.