Wham you type into Windows Command Prompt or PowerShell consoles; the speech output is not working correctly and magnification does not track.
This is an issue which is currently being investigated. In the meantime, a workaround is to do as follows:
In the Command Prompt window press ALT+SPACEBAR to open its system menu
Choose the option "Option".




Turn on the option "Use legacy console (requires relaunch)" check box.
Choose "OK"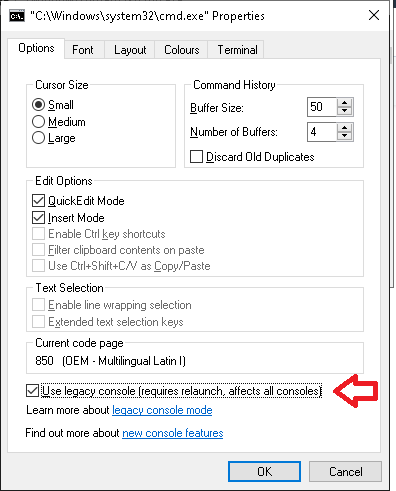 The next time you launch a command prompt the cursor should then be tracked properly.